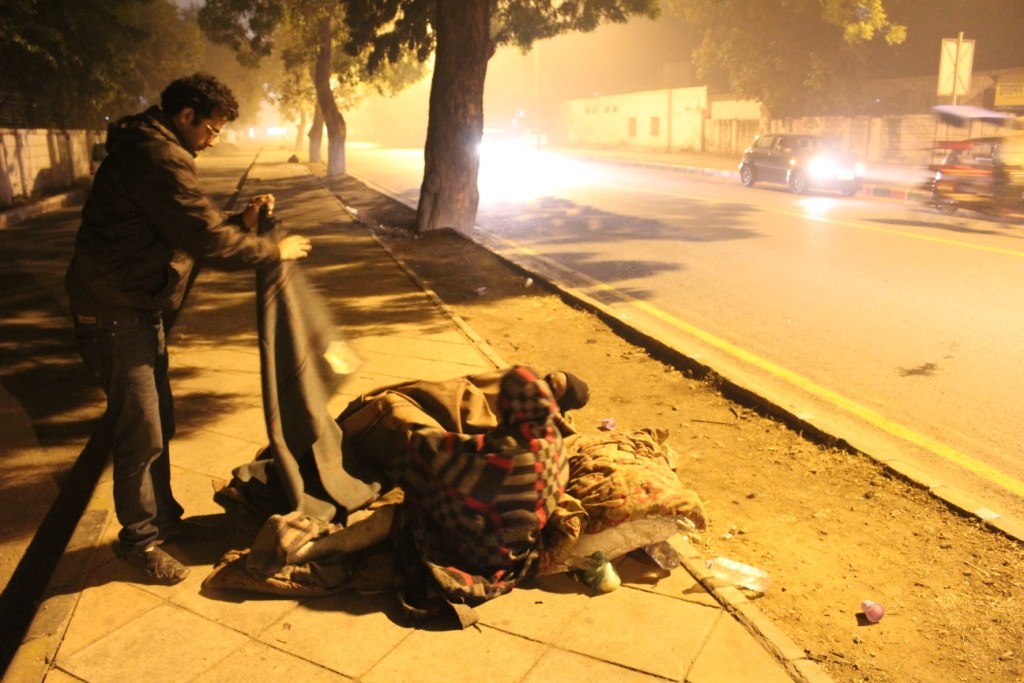 Winters this years are being more chilling than last year.
We could not imagine even to step on Gurgaon and Delhi Roads this winters with socks and shoes.
However we have seen people sleeping on roads sides on bare ground stuffing themselves into rag bags to keep themselves warm. Have seen people sleeping between dogs sharing each others warmth. It was not a good scene to see people struggling to fight Delhi winters.
Thankfully we were able to at-least do what was within our possibility.
20th December 2014 morning 00:30 hrs we started the Blankets Distribution Drive – 2014 in Gurgaon and Delhi.
We had 6 cars with 14 volunteers joining in to distribute 238 blankets in this chilling weather.
After loading the blankets into cars, we started from Gurgaon and drove to Old Gurgaon and other places in Gurgaon to find the needy people. After giving away few blankets in Gurgaon, we went to Delhi.
We were able to cover Chawri bazar, Karol Bagh, Red Fort, Chandni Chowk, C P, and New Delhi Railway station.
We completed giving away all Blankets by early morning 05:00 hrs.
We thank all the people who came forward and supported this noble cause in some way or the other. We specially thank volunteers who took out time right after their office hours to join the activity in early hours.
Wonderful moments captured here:
Regards
W.H.Y. FOUNDATION.