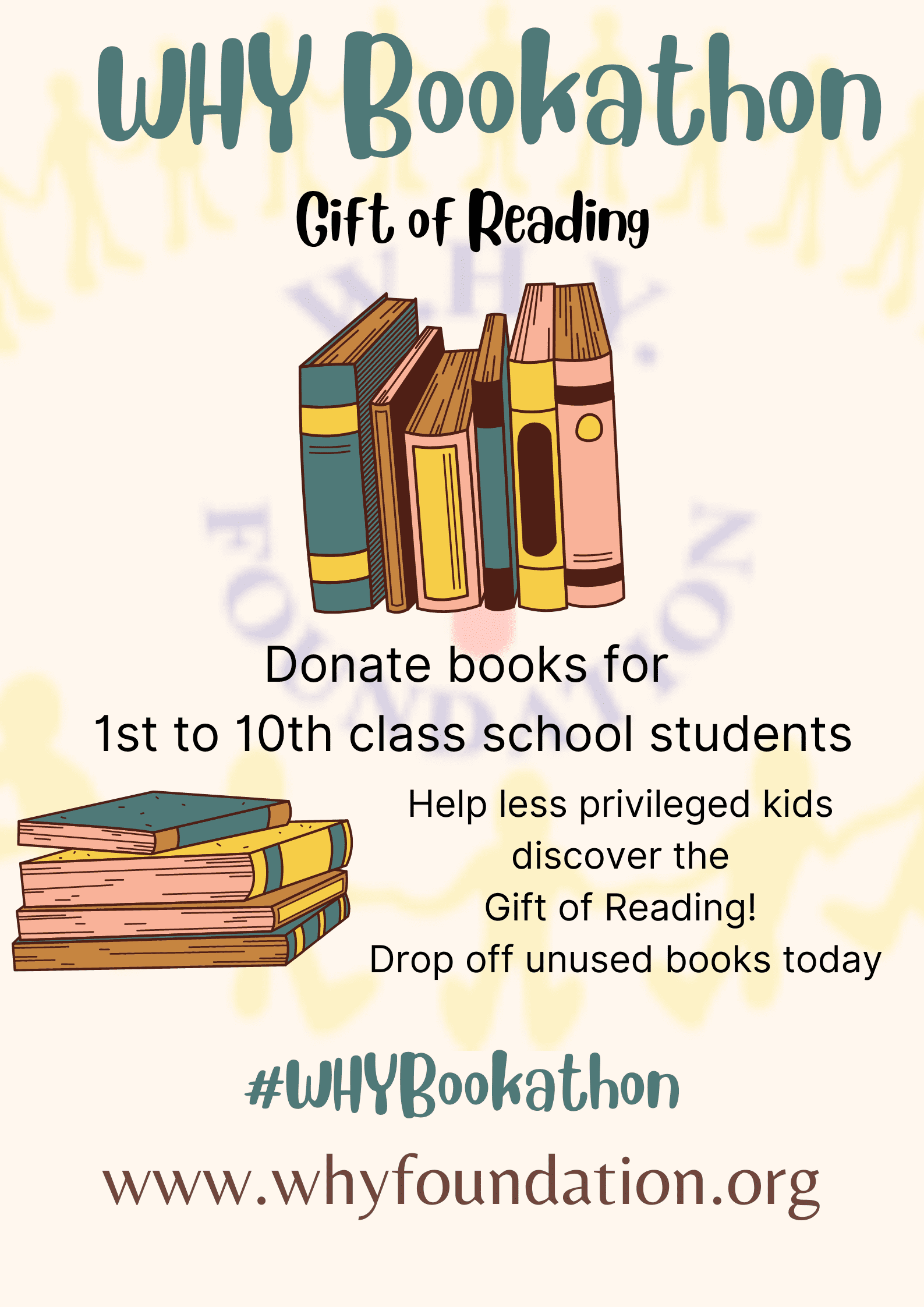 WHY Bookathon – Gift of Reading!
Love your books? Then share them as a 'Gift of Reading' with Less privileged kids
This program aims to establish libraries in government schools to promote education and the habit of reading among students.
Through #WHYBookathon we intend to collect and set up libraries in at least 100 government schools in Telangana.
We request all our donors, well-wishers, and the community to share your books by donating to this cause.
You have books to donate, kindly fill out the below form and we shall get in touch with you
If you are unable to view the below form – Click Here