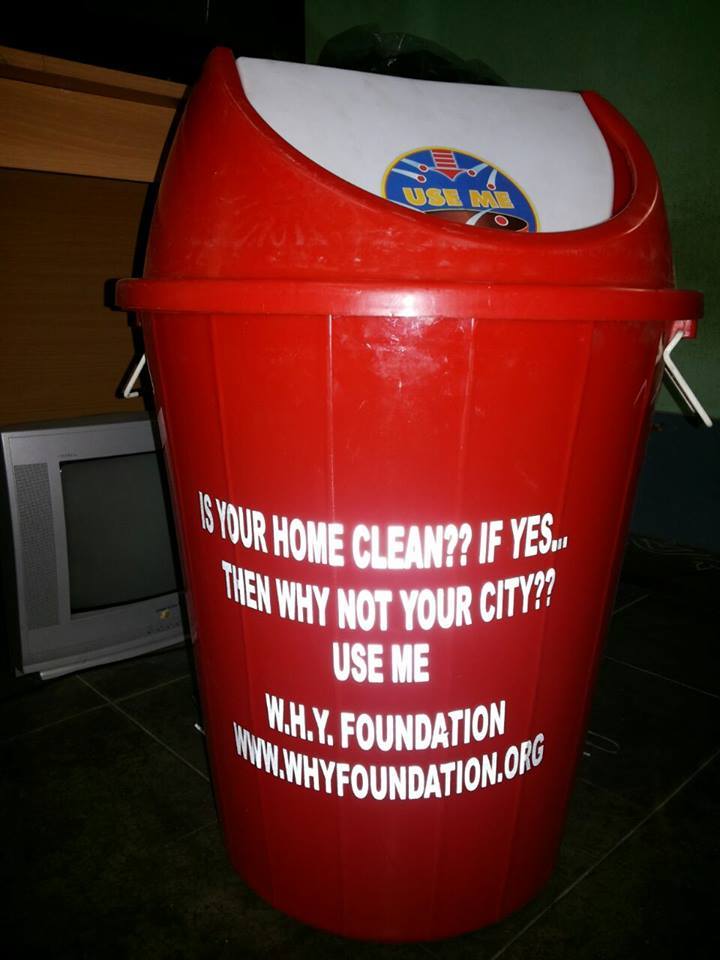 Is Your Home Clean??? If Yes, then WHY not your city???
Through this activity we are identifying places where we can install these USE ME dustbin and making the vendors responsible to ask customers to use it and keep city clean. If you too wish to take part in this, kindly speak to any Street Hawkers or vendors who are ready to take responsibility of the Dustbin and ask their customers to use it.
You can contact us at : knowus@whyfoundation.org for us to work together to install it in place you would suggested which would helps in keeping city clean .