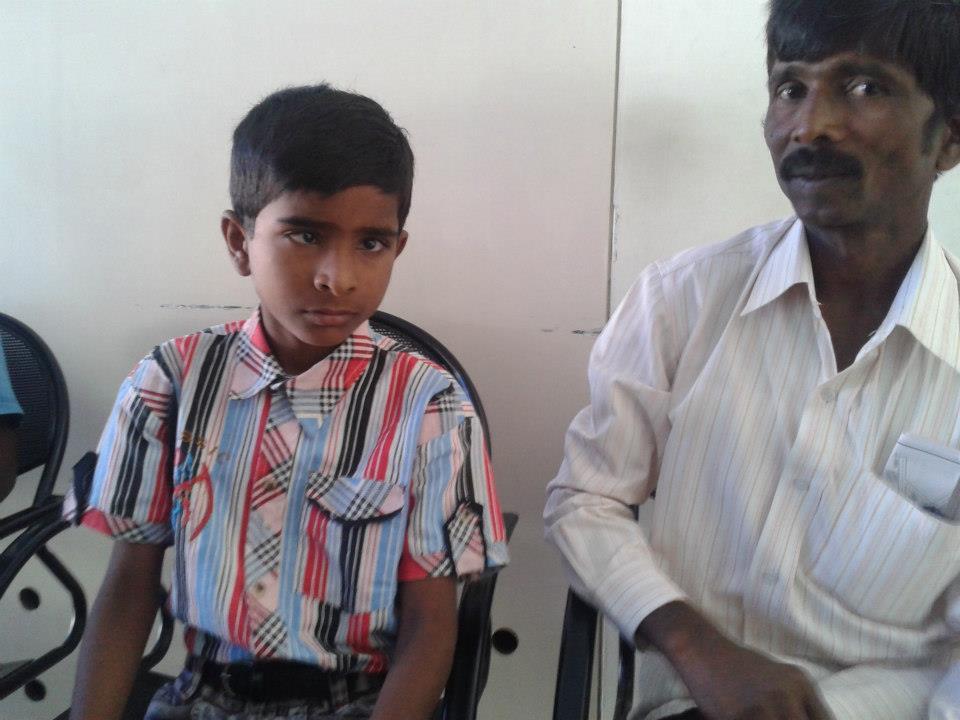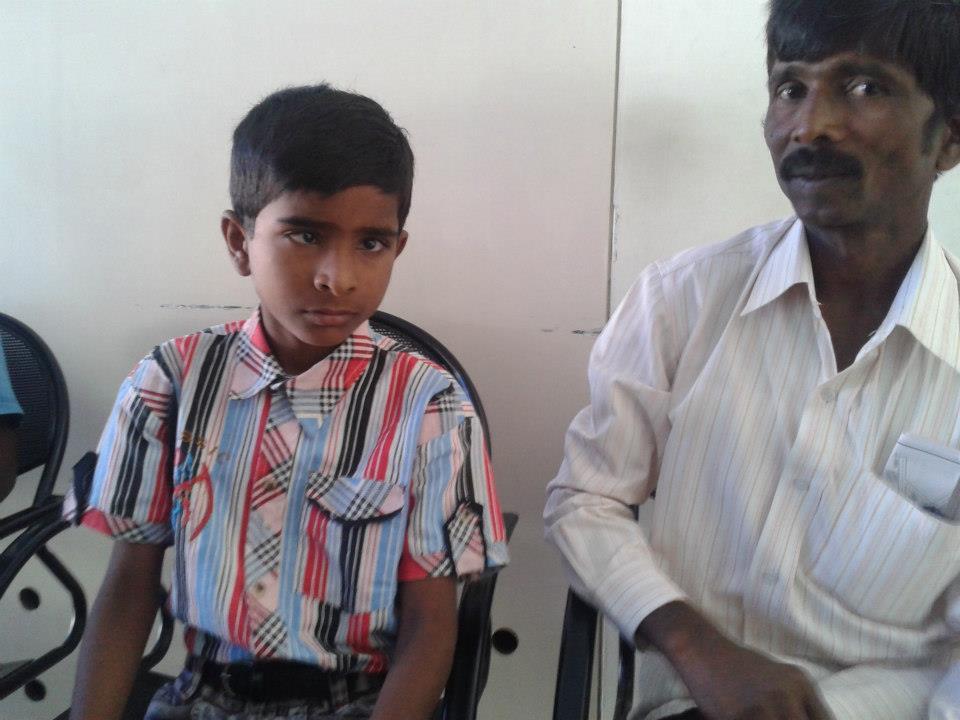 Praveen is studying in 3rd class in a Govt. Primary school.
He is intelligent and academically doing well in his class. His Father is a rag picker.
Praveen developed eyesight and slowly started losing sight in his both eyes.
School principal who noticed this has informed W.H.Y. Foundation when we visited this school for Books Donation Drive'12.
One of our members Mr. Siva Vangala volunteered to help this kid for "Cataract surgery". He with support of his colleagues & co-ordination from W.H.Y. Foundation has got Praveen operated for his Eyesight in July'12.
Later a membrane started to develop in his Left Eye still making Praveen difficult to read and write.
When consulted the doctors, we were recommended to get him treated for "YAG laser capsulotomy" Hence on 1st Sep'12,W.H.Y. Foundation got him treated for YAG laser capsulotomy.
Now Praveen is happy and tells us that he is able to read and write without any difficulty in his eyes.