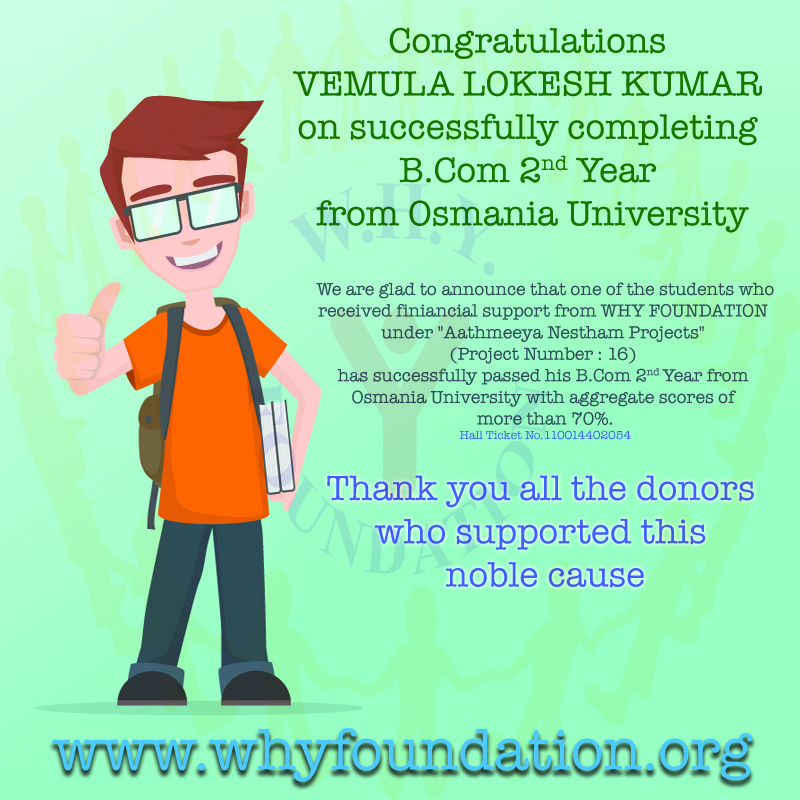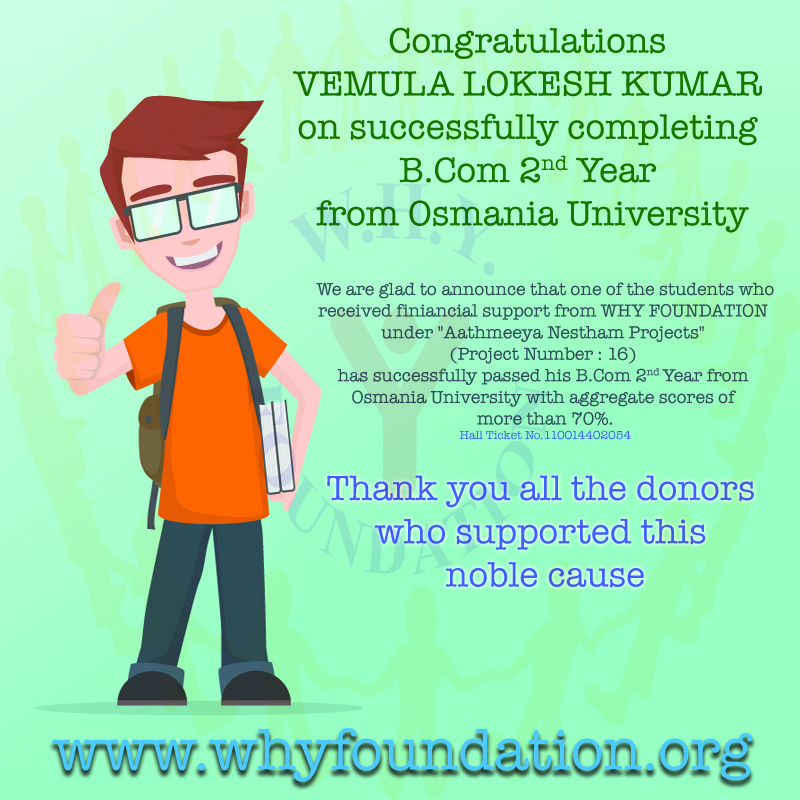 Give a man a fish you have fed him for today…teach a man to fish you have fed him for a lifetime…!!!
Inspired by this quotation, W.H.Y. Foundation has funded One students (VEMULA LOKESH KUMAR) education for completing his B.Com.
VEMULA LOKESH KUMAR have completed his "B.Com" 1st year with aggregate scores of 71.60%.
Unfortunately due to his financial affordability he had no option but to lose hope of completing his education until he paid his 2nd year fees. His father is not in a position to earn. Even he cannot walk without support due to his physical disability. Lokesh's family source of income is his Mother who earns very little.
One of the donors of W.H.Y. Foundation has referred his case to us and post our background check, W.H.Y. Foundation has decided to help VEMULA LOKESH KUMAR to continue his education and released an amount of 23500/- rupees towards his 2nd year fees under the AATHMEEYA NESTHAM project.
This is the sixteenth case funded by AATHMEEYA NESTHAM project of W.H.Y. Foundation.