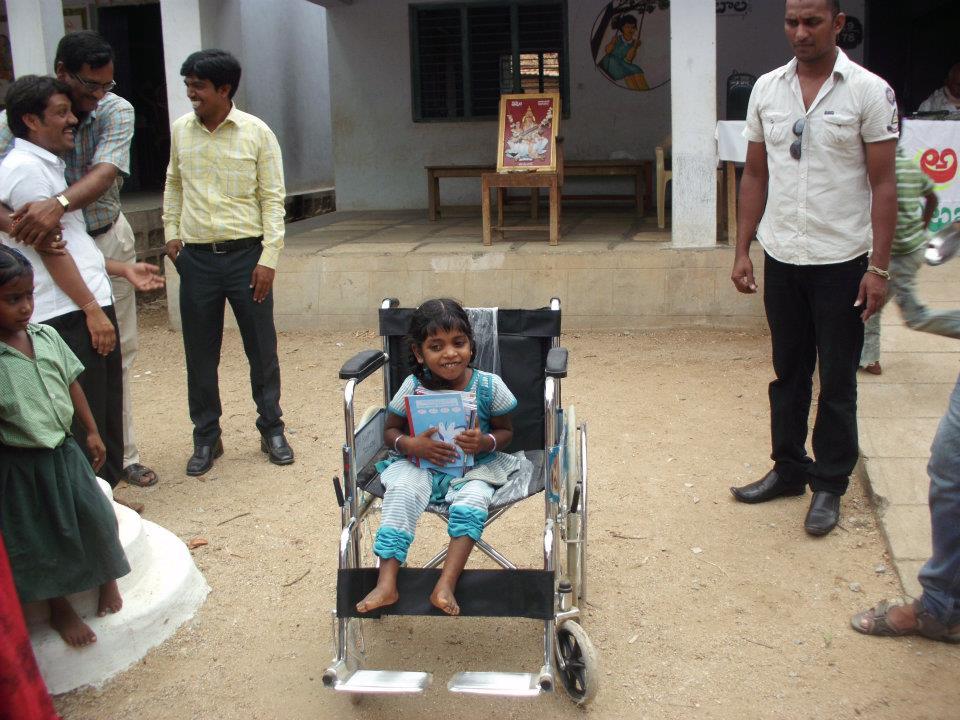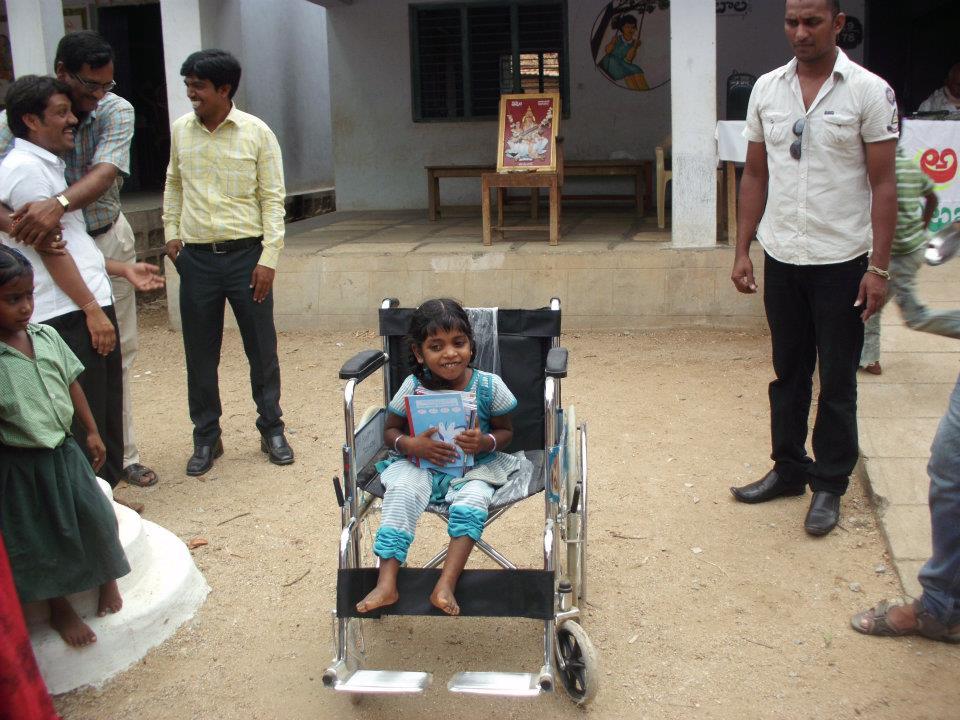 One of the schools in Karimnagar districts, where we have done Books Donation Drive in 2012, had reported an incident that a girl student had broke her leg in accident.
This girl belonged to poor farmer family. Both her parents have sold their lands and were working as Daily Wage labor.
They are bless with two children. So the girls brother who was elder to her had to daily carry her sister to school and back to home on his back. As she could not walk for few months.
When principle of this school saw this, he immediately approached us and informed us about the situation.
Without any further delay we swung into action and the very next evening bought this Wheelchair from Hyderabad and gifted it to the kid on the same week Saturday at Karimnagar.
She was very happy to receive this Wheelchair.
Principle had promised that he would ensure that this Kids would continue their education.
Thank you to the people who were involved in this Noble cause.