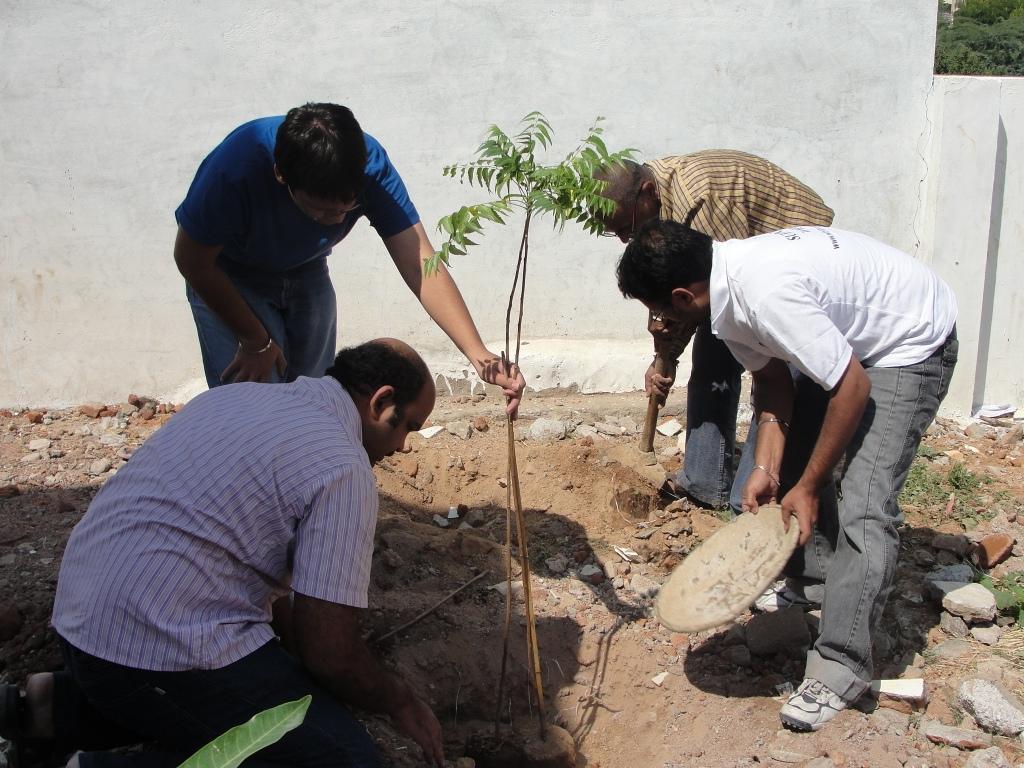 "CHEER THE POOR"One of the happiest moments for anyone in this world is nothing else than to make someone else happy with their noble deeds.
One must be present there to witness the joy and happiness in the eyes of those little under privileged kids. We spoke to them and were moved by listening to their struggles that they face to come to the school regularly. Kudos to the teaching staff who take special care of all these kids ensuring no drop outs from schooling.
We also brought up some awareness to those kids on planting trees. Not only the awareness…we showed them practically by planting trees. The reason for taking up plantation drive to ensure a greener environment in that school which was constructed around a hilly area leaving no traces of plants or green patches. By doing this, we are sure that a healthy breathing air is given to those little hearts who can flourish in the days to come.
Thanks to all the volunteers who have come forward from to spare their precious time over a weekend on 31st Oct, 09. Hope to take up similar activities moving forward. Let us all do all that we can do for our fellow future citizens and let the legacy of helping others pass on through them.