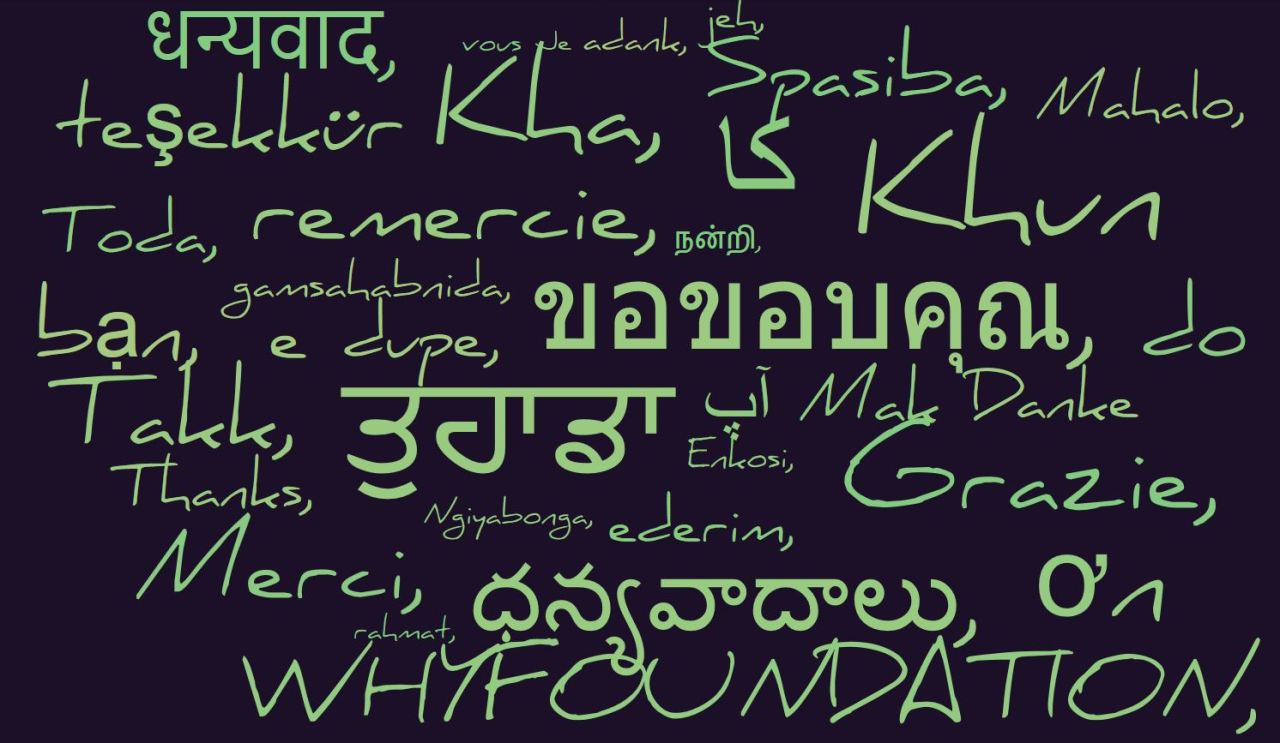 Our June 2017 Donors
WHY foundation truly acknowledges and appreciates our donors for their valuable donations to our activities.
Let us continue this effort in helping the needy students.
Ashok Kumar Mandru
Devender Satlapalli
Dinesh Yadav
Gangadhar Rayankula
Indrajeet .
Kiran Kumar Chintala
Laveen Bondugula
Manoj Balakrishnan
Pradyumna .
Pullaiahgari Ashok Kumar
Purushottam Deshpande
Ravi Kumar Vadapally
Sampath Kumar Murki
Sridhar Yelamelli
Suresh Kona
Venkatesh .