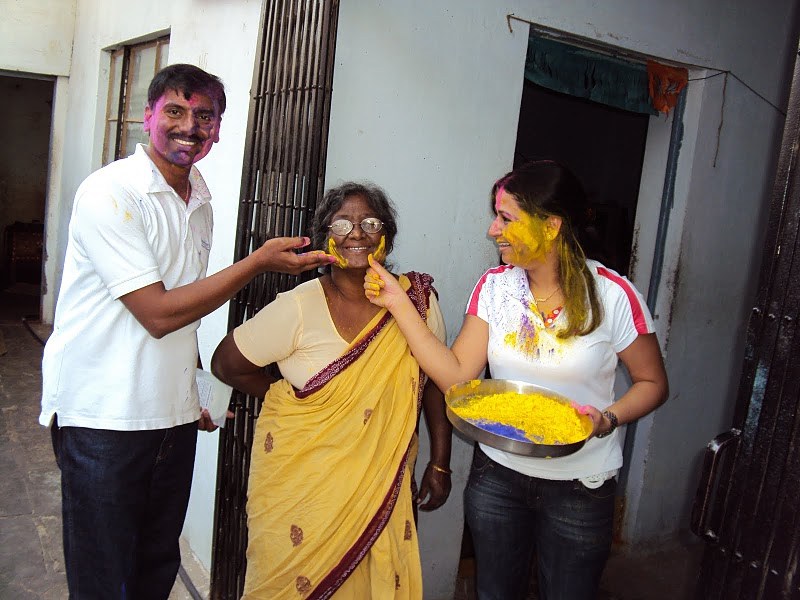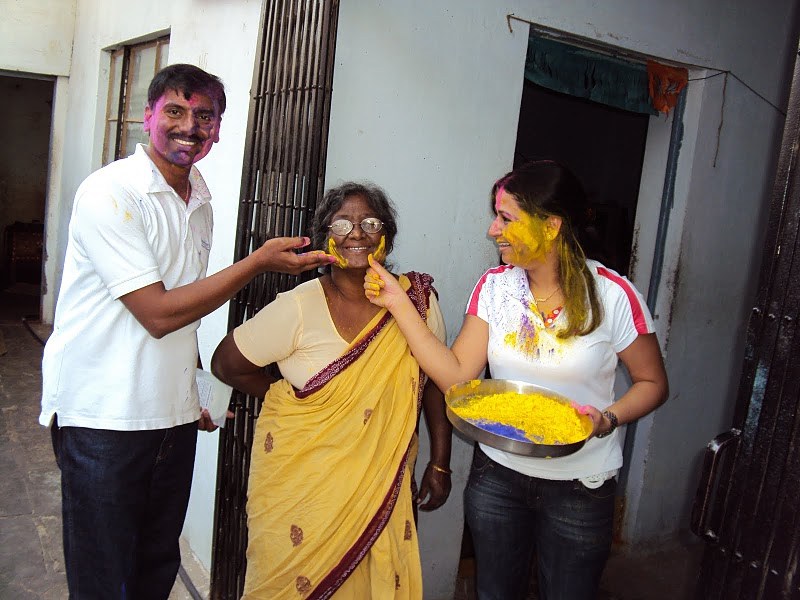 WEEK END…!!!
Happy days and jolly days for a software professional. It would not be exaggerating to say that "MNC employees" plan out their weekends well in advance and shell out almost half their salaries to the weekend enjoyment with friends and relatives.
Just imagine the fun and frolic when our colors festival "HOLI" fell over a weekend. HOLI – splashy colors, sweets, Bhaang and endless joy and vibrant atmosphere all around us.
This will be the immediate imagination which comes to our minds, but there is a group of people who made an exception to this and spent their precious weekend time at an Old Age Home. It must be sounding different and out of the box beyond our imagination.
But on 27th Feb, 2010 – a group of IT professionals have visited an old age home to let the old people know that the humanity is still alive in the era of mechanized lives.
The group not only spent time…but also given away the basic necessities (tooth brush, bath soaps and washing powder and etc).
And as a finishing touch…HOLI was played where in people of all ages have been a part of. No matter however smallest way this group has come forward to make a difference to the lives of the under privileged…but surely have left the home and the people with an impression that WE CARE FOR OUR SOCIETY & COMMUNITIES.
W.H.Y. Foundation has been fortunate enough to make the extreme ends (WEAK END & WEEK END) meet together like this and hopes to carry out similar events whenever possible.
W.H.Y. Foundation salutes the spirit of this group to make a difference to their lives and is certain that each one in this group would cherish the moments and become nostalgic whenever they sit back and think over it on a WEEK END