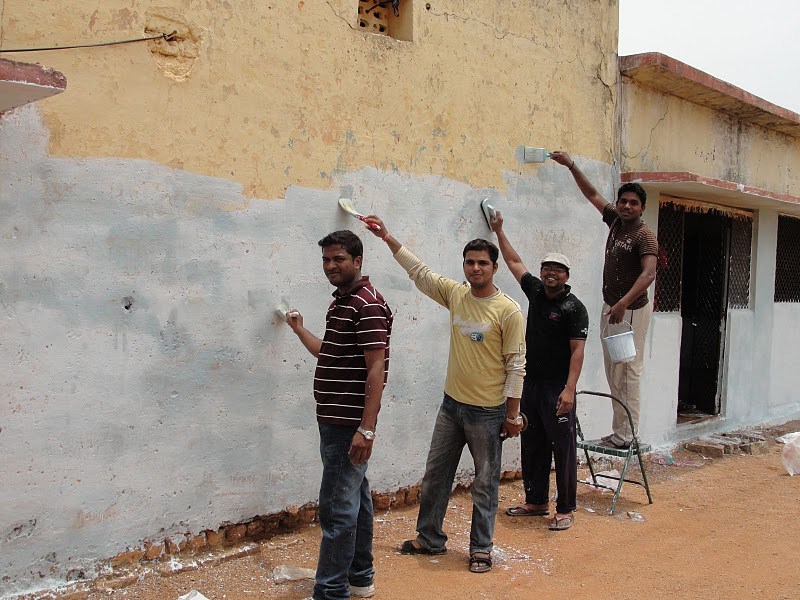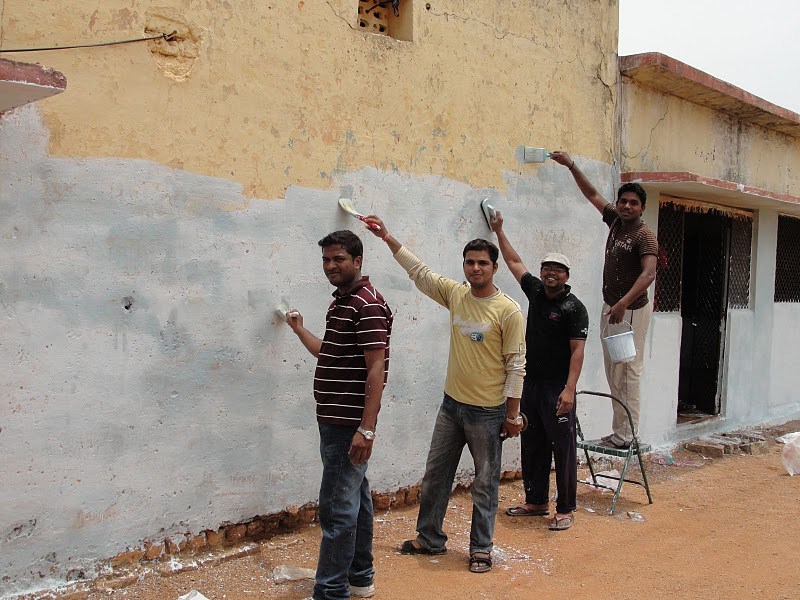 Dear All,
Wondering who these painters are and what are they painting !!!
Have a close look..they are few MNC employees who came forward to paint for a social cause on Saturday the 26th June.
A group of MNC employees have approached W.H.Y.Foundation to do some social activity by spending their time at a school which should also give some benefit to the school apart from funds donation.
After the basic research in around 5 schools, W.H.Y. has suggested the group to paint a government school at Yapral, JJ Nagar. The group was so excited and one should see the pics to find out their energy levels they demonstrated for this noble cause.
The activity started at 9:30am and lasted till 1pm. In fact, the initial plan was to paint only 4 rooms but with the immense enthusiasm, the team had painted the entire school. The school management was planning to get this done for a while now but could not proceed due to lack of funds. This is a true dedication shown by our team towards improving our community.
It is very impressing to see that the participation for Community services has gone up to a great extent in the recent past. Hope to see many more energetic groups to come forward for a social cause.