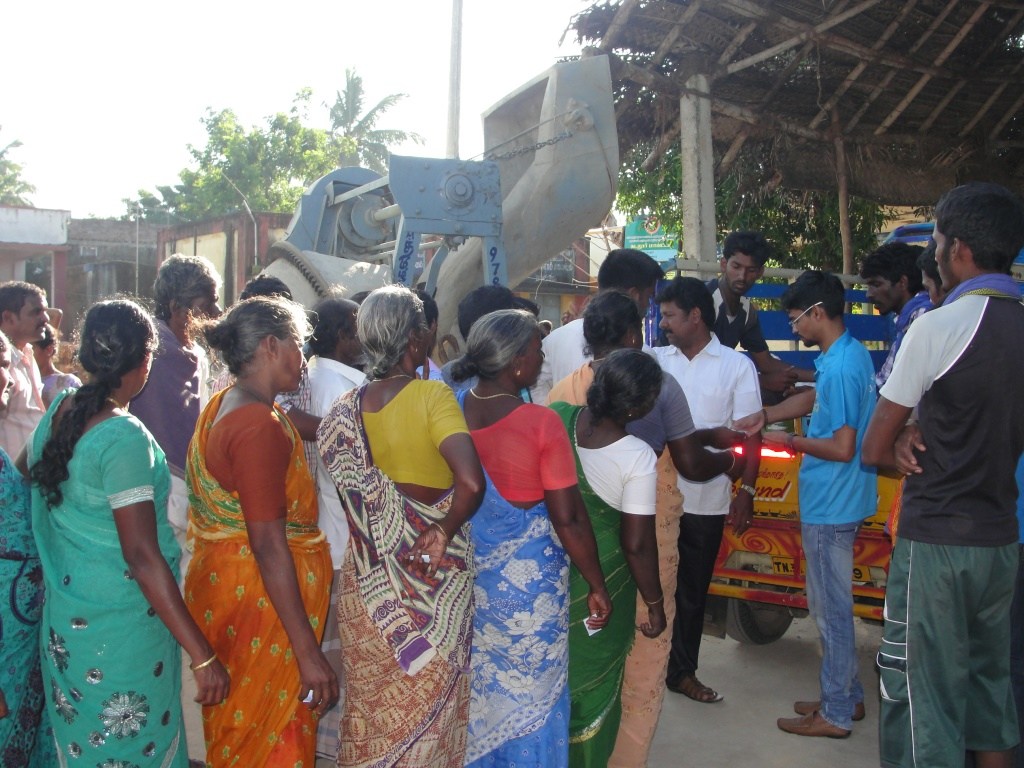 W.H.Y. Foundation has conducted the flood relief activity in village, Manamedu, Puducherry which lies on the banks of Pennaiyar River.
This village is one of the worst affected places during recent 2015 South Indian floods, commonly known as "Chennai Floods". This village was also affected during Tsunami in 2004. Majority of population in this village belong to daily wage workers and farmers and fishermen. All 500 families in this village have lost their homes and farms and are trying to come back to normalcy with almost no support from any NGO or local government.
We have traveled the distance of 900 kms. from Hyderabad to help the flood victims with whatever we could arrange from the donations and support by the donors and volunteers.
Each family of all 500 families were given away a combo pack of Half Kilograms Rawa, Half Liter cooking oil, One Bathing Soap and Washing Powder.
We thank all the donors and volunteers from Hyderabad and Manamedu who join hands to support this cause. We specially thank Suresh Kona who have been driving force for this activity.
Moments captured here: