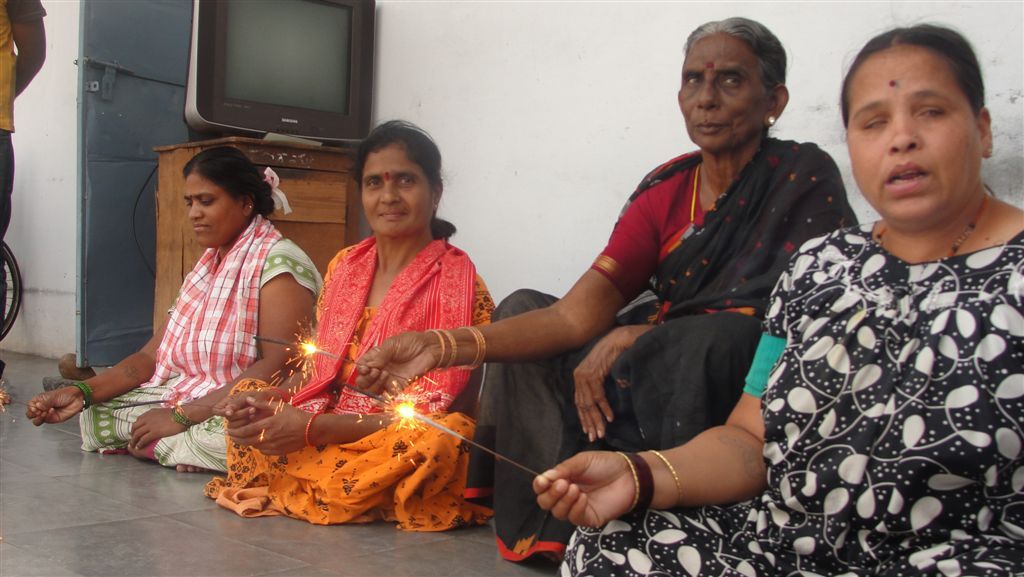 It has been a wonderful sight to see all the gloomy faces glowing in the light of happiness on 23rd Oct, 2011.
Though, it was much ahead of the actual festival of lights….people at old age home have enjoyed every
moment with us in celebrating the festival with fireworks, new sarees and sweets.
This is yet another time that all of you have contributed for the success of this event.
WHY Foundation wishes you a very happy and safe Diwali. Enjoy the day with your loved ones.
Wonderful moments captured here: