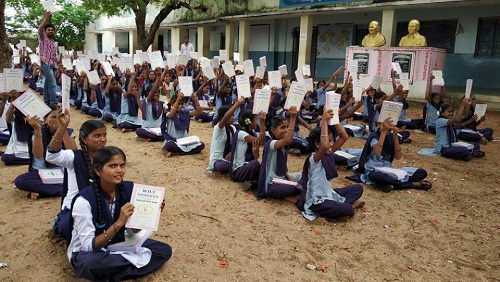 Books Donation Drive – 2018 in Doma and Pargi Mandal government schools have been successfully completed on 22nd and 23rd June 2018. We were able to distribute #FreeNoteBooks to around 4000+ students in 40+ Government schools.
We sincerely appreciate and thank all our volunteers AP KI, Vish Tela, Narendar Pnr, Javeed Shaik, Saikumar AU Mudaliar, Kishore Polisetty, Viji Satya, Tejaswaroop Nemalipuri and Swatantraveer Arya for participating in two continues days of Books Donation Drive 2018.
No words can describe your efforts in breaking your back and tirelessly working hard for past two days and nights to ensure every student in 40 government schools received the Notebooks to continue their education.
We also sincerely thank every donor of #WHYFOUNDATION, who has been a great support for this activity.