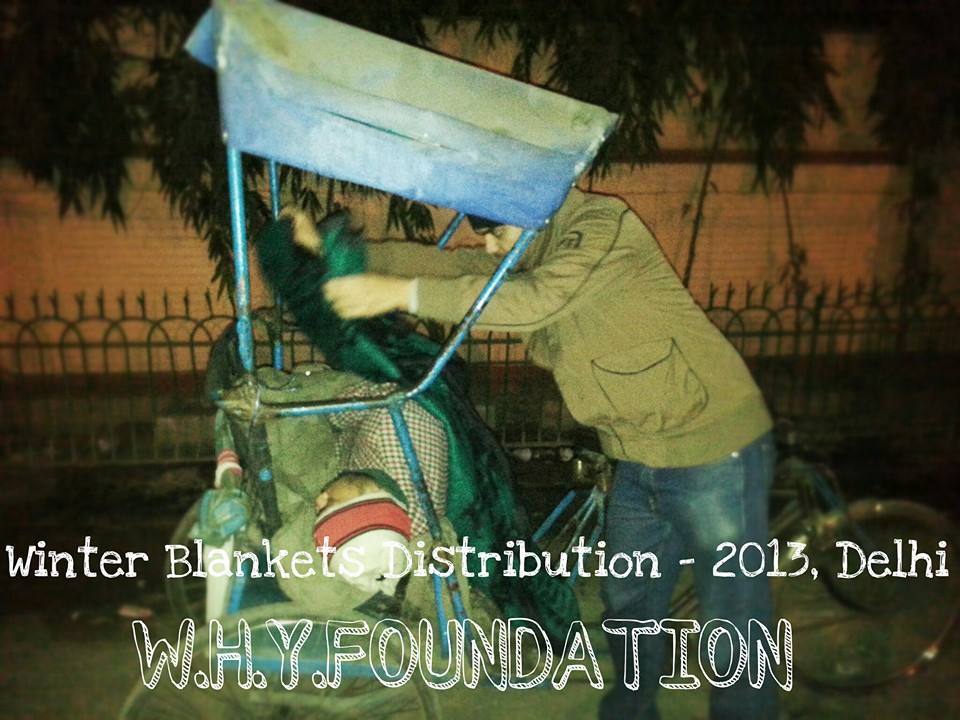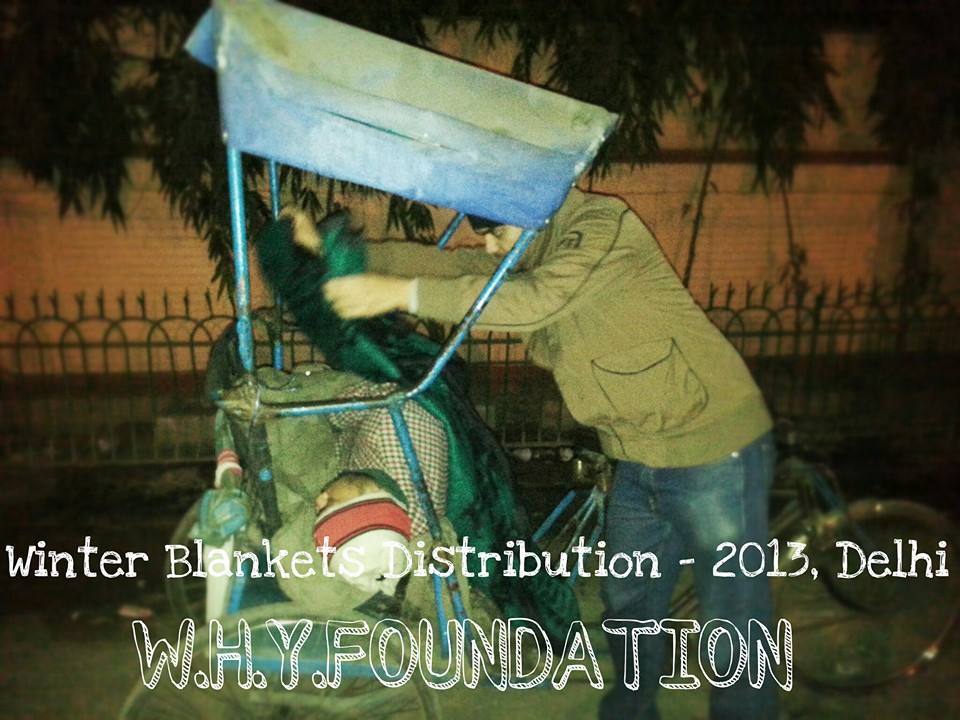 Can't imagine even to step on Delhi Roads this winters with socks and shoes
But we have seen people sleeping on roads sides on bare ground stuffing themselves into rag bags to keep themselves warm. Have seen people sleeping between dogs sharing each others warmth. It was not a good scene to see people struggling to fight Delhi winters.
Thankfully we were able to at-least do what was within our possibility.
22nd December 2013 morning 00:30 hrs we started the Blankets Distribution Drive – 2013 1st Phase, which was a great start for W.H.Y. in North India. We drove close to 50 kms within city trying to find needy people. Wherever we saw someone who really needed blankets we stopped and gave them the blankets.
We were able to cover Karol Bagh, Red Fort, Chandni Chowk, C P, and New Delhi Railway station. We thank all the people who came forward and supported this noble cause in some way or the other. We specially thank 'Accrete Solutions' for donating 90 Blankets for this cause.
Winter Blankets Distribution – 2013, 2nd Phase. It was again a wonderful experience to distribute blankets on the Christmas morning 25 Dec 2013 at 00:30 hrs. Our happiness was doubled up to know, from Delhi police (patrolling team) that they have seen few Santas who visited some the places we planned to cover before us and gifted (blankets) to the street people sleeping on the roads without blankets. So we searched other areas and gave away the blankets. We once again thank everyone who have been involved in this noble cause.
Wonderful moments captured here: 
Facebook Album: https://www.facebook.com/media/set/?set=a.788353491180892.1073741838.205067922842788&type=1