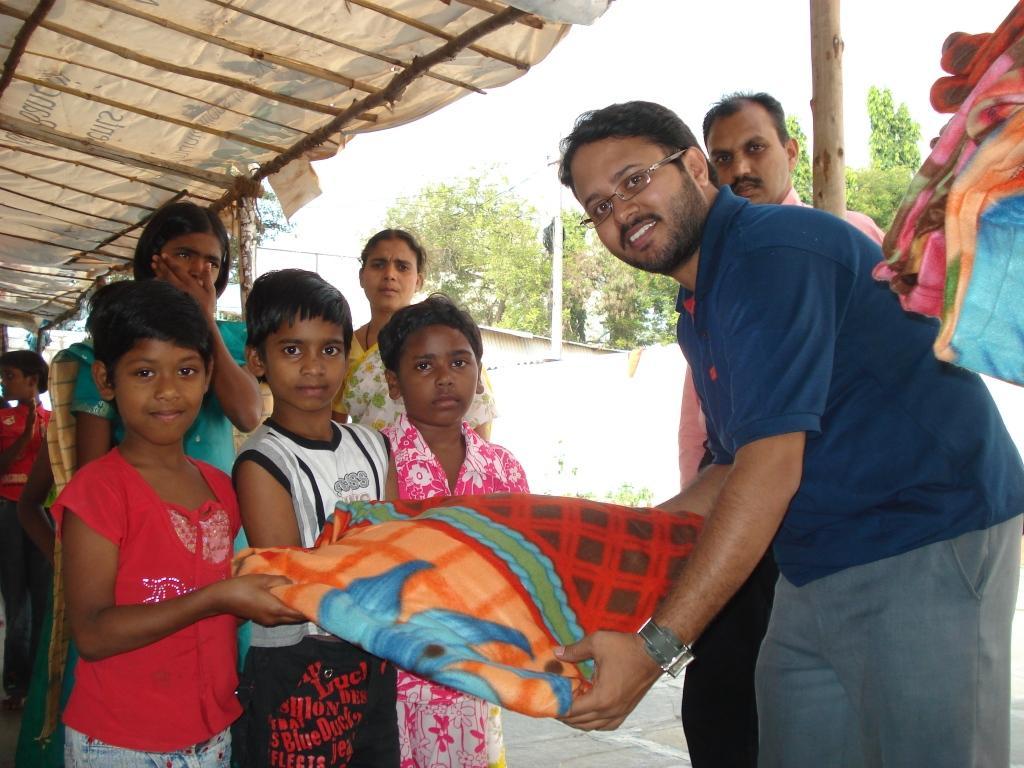 Winter – One of the most beautiful seasons and one of the most grueling to get away with. Beautiful in terms of hot coffee, warm clothing, etc…..Grueling in terms of cracking feet, dry skin, viral fevers, cold etc….
For all of us it would be very easy to get away this winter, but the usage of warm clothing, cold creams, moisturizing lotions and etc are all very far away from the imagination of the under privileged people especially children living at orphanages.
W.H.Y. Foundation has done its part to help the orphan children to get away with the cold by donating blankets at an orphanage in the out skirts of Hyderabad.
The orphanage was chosen to give away the blankets because of improper shelter, separated surroundings which is causing more wind flow (leading to more cold temperature).
On last Sunday (23rd Nov, 08), we @ W.H.Y. gathered at SIRIA (orphanage) where we received a warm welcome by all the children (85 total) aged from 4 to 9. Soon, we conducted some games and ensured that everyone participated.
All the children were given away goodies (combo pack of biscuits and toffees). Then the actual reason for us to visit was unleashed when the blankets were unloaded from the truck.
Each of the children were given away a blanket and then we had few snaps and a photo shoot where in the children were exhibiting their talents like singing, dancing and telling jokes. The day ended on an emotional note where children wanted us to stay back for some more time….but we at W.H.Y. could see all happy faces and felt that we made a difference in their lives for that one day and the joy of making others happy truly can't be expressed. This feeling would be remembered forever by all who experience.