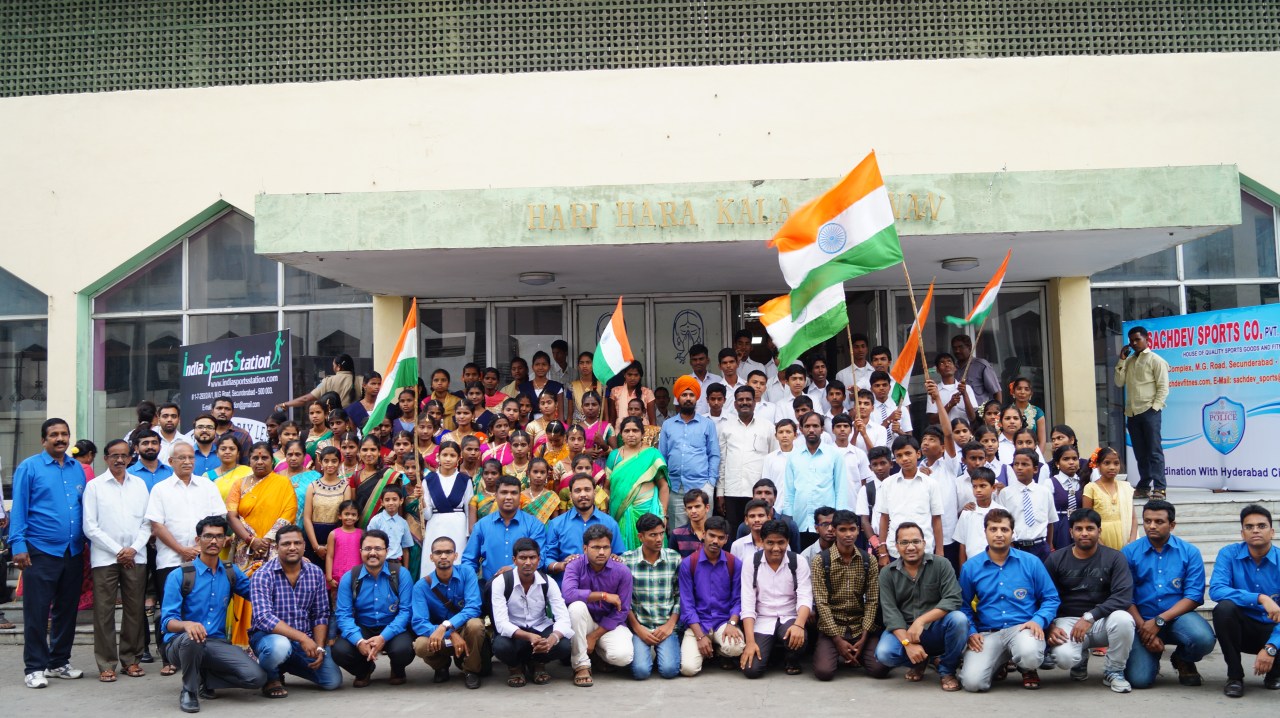 THE JOURNEY HAS JUST BEGUN….
It was a very naïve beginning in 2007 and before we realized, we travelled in the time machine for 10 long years now and this would have definitely not been possible without your unconventional support and endorsement throughout. Thanks everyone for the encouragement which made us travel this long and we are sure of your patronage to travel many more years. It's not just a mere journey but a voyage to touch the lives of the needy and help them become self sufficient.
W.H.Y. Foundation runs only on weekends, that way it is approximately just 500 days in last 10 years in which we could touch more than 49000+ lives and made a difference.
We are very proud to say that not a single penny of the donations was used to conduct this event, heartfelt thanks to all the founders, members, volunteers and sponsors who voluntarily agreed to share the event expenses.
Loads of discussions, hours of meetings, days of preparation and persistent hard work has finally paid off on 19th August 2017, the day when we celebrated a GRAND 10th Anniversary of W.H.Y. FOUNDATION @ Hari Hara Kala Bhavan and it was a great grand success with the support of our families, friends, colleagues, donors, supporters and well wishers.
Our main motive of celebrating this anniversary was to motivate the government school children and provide them a platform to showcase their talent and come out with flying colors in facing the large audience. The students did a lot of homework, rehearsals and the school teaching staff has put in their personal time too to talk to the parents and convince them to allow the kids for travelling almost 150 kilometers away from their hometowns and perform in the capital city of Telangana State – Hyderabad.
2 special buses were hired and have been arranged by W.H.Y. Foundation for the students and staff to come to Hyderabad. We took special care of the students right from boarding the bus for onward journey to off boarding at their school premises keeping in mind their safety and security. A Special thanks to the school staff that coordinated with us.
A brief summary of the event is being put now for the benefit of our supporters who couldn't make it to the event due to some personal exigencies.
We were only 2 or 3 volunteers at the venue at 8 AM to make sure the arrangements were made so that we start the event right on time by 9 AM. As the time got close by to 9 AM, there was a heavy inflow of our invitees and in no lesser than 5 minutes, we had a full house which was unexpected on a Saturday early morning. To our surprise, there were almost 100 people whom we know directly travelled from their workplace after their night shift which shows their appreciation of our work and they made it obvious that they wanted to bless the school children for various performances.
The event started with lamp lighting and we were blessed to have Anand Bollu, Vijayveer Arya and the founding members of the foundation to grace this activity.
The entire auditorium echoed with the recital of Vande Mataram song to start the event.
Wonderful Moments captured here: